Recently, the prices of thiamethoxam and clothianidin have rebounded. In April this year, the price of thiamethoxam dropped to 60,000 yuan, and now it has risen to 66,000 yuan. Major manufacturers have begun to stop quoting prices, and industry insiders judge that the price will return to 70,000 yuan.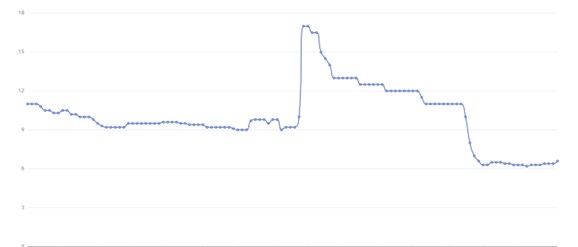 Thiamethoxam has two key intermediates. The oxadiazine factory quoted a price of 40,000 yuan, with a transaction volume of 35,000 yuan, and the CCMT factory quoted a price of 35,000 yuan. These two intermediates have bottomed out, and the current price increase should be considered a bottom correction.
The thiamethoxam industry chain is characterized by relatively concentrated intermediate production capacity. CCMT and oxadiazine are mainly from 3-4 leading Chinese companies, and the two major intermediates in India are basically supplied by China.
According to survey feedback from Indian readers, India imported a total of 8,600 tons of CCMT and oxadiazine each in 12 months from 2022 to 2023. The import volumes are relatively stable. Regardless of whether the source country is China or other countries, the final production country is basically China.
Although most intermediates are purchased in India from China, according to reader feedback, the purchase price in India is even lower than the market price in my country. The competitiveness of India's thiamethoxam in the international market is not weaker than that in my country. The reasons are:
It is our exporter who gives the tax rebate to the customer. For example, if the domestic price is 30,000 yuan, the price of the goods in India may be 27,000 yuan;
This is because my country's overall production capacity is overcapacity and duplication of construction is common. As the downward pressure on the market continues to increase, companies are facing pressure to survive.